Review Of Live Dealer Roulette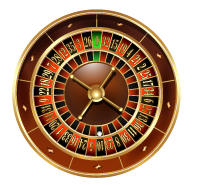 Live dealer games are gaining popularity among online casino players because they feel authentic. It's as if you're in a Vegas casino with a real dealer, other players, and betting with real money.
As the name suggests, live dealer casinos have real dealers instead of casino-themed artwork with games simulated by Random Number Generators (RNG). This article is filled with all the information you need to know about live dealer Roulette and how to get started.
How To Get The Ball Rollin'
The magic of live dealer casino is that it gives players the power to control the game. It can be very simple or complicated, depending on the player. Bet red or black for a quick and easy wager, or play your strategy of numbers and odds.
Playing live dealer Roulette is very easy. Just log on to a live dealer game and you're good to go. If you're new to online gambling, there are many top Canadian gambling sites to choose from.
All you need is a PC or Mac, a fast Internet connection, and you'll be ready to bet. If you want to play on the go, you can use your iPhone or iPad too.
The Roulette table is placed in a specific area, sometimes surrounded by other games such as blackjack or baccarat, depending on the variation you want to play. If there are no other casinos in the background, then some sort of backdrop (if shot in a studio) or the background of the casino is shown.
As the dealer spins the wheel, you'll be able to see every move. The dealer stands right in front of your computer screen. The numbers also appear on your screen for your reference.
Like any other online Roulette games, you take your chips, place your bet, and wait. The only difference is these happen in real time.
The best part of live dealer Roulette is that the dealer can talk to you and vice versa, either through chat or a microphone.
Top 5 Online Casinos
Casino
Bonus
Ratings
Platforms
Visit Site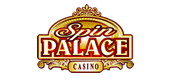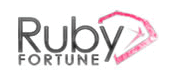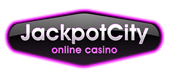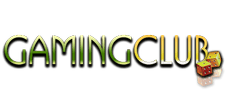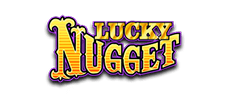 Types Of Roulette Games Available
Live dealer Roulette comes in different variations, including European, American, and even French Roulette. Some online casinos offer all three, while others focus only on one game.
You might think live dealer games are for high rollers only. But in reality, you're basically playing in a real casino with bets as low as $25 a hand.
Advantages of Playing Live Dealer Roulette
You'll enjoy these perks:
Free from RNG Software. One of the greatest advantages live dealer games provide is the added sense of security and credibility. Although online casinos are audited and credited to ensure they're fair, a lot of players are still sceptical about RNG-powered games.
Real Dealer Experience. Whether you're a casino gaming veteran or a newbie, some still have difficulty understanding the rules of the game. Even just simply downloading software can be annoying. A live dealer is the perfect option for these players because the dealer will spin the Roulette wheel and drop the Roulette ball.
Realistic Gambling Experience. Because you have an actual dealer in front of you and play with others, the only missing element from an actual casino is the brick and mortar set up. Live dealer Roulette gives players a chance to interact with the dealer and with each other, making it a very social experience.
Convenience is the Key. Play live dealer Roulette anytime you want, anywhere you are. As long as you have your device with you and a fast Internet connection, you're set.
No Download Required. Unlike other online casino games, live dealer games don't require any software to play. This is good news especially for players who use iOS, since only limited number of software supports iOS.
Bonuses and Prizes. Online casinos offer generous welcome bonuses and big payouts for every deposit made. Weekly promos are also held to entice player to come back for more.
Playing live dealer Roulette gives you the fun and excitement of live casino games. Start now and experience the thrill of playing Roulette without going to an actual casino.