Review Of Entropay For Online Gambling
Entropay is one of the most popular third-party payment processors that is widely used for online gambling. It uses the Visa network to process online payments. A lot of Canadian online gambling fans prefer this method because of its low fees, high level of security, and fast processing.
Check out below how you can use Entropay to make deposits or withdraw your winnings.
Opening An Account
To open an account, just go to their website and sign up. Opening an account is free. There are two options to choose from: a prepaid virtual Visa card or a plastic debit MasterCard. Since you're going to use it to deposit cash in your online gambling account, the virtual Visa card is the perfect choice.
Top 5 Online Casinos
Casino
Bonus
Ratings
Platforms
Visit Site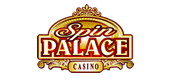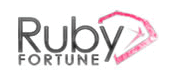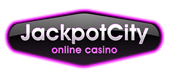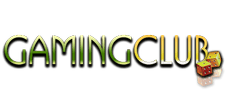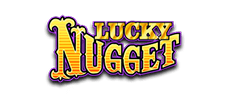 Deposits And Withdrawals
To deposit cash in your Entropay account, you must identify a funding source when you register. You can fund your account using bank wire transfer, debit card, and credit card. Loading your Entropay card using a credit card or debit card is subject to a 4.95% service fee. However, using your Entropay to deposit money in your online casino account is free.
Withdrawals are allowed and as easy as going to a teller and cashing in directly. Simply choose the amount you wish to withdraw and the funds will be available almost immediately. For faster transactions, use Entropay for deposits first before using it to withdraw your online gambling payouts. A 1.95% fee is charged when you receive money using your Entropay account.
Advantages Of Using Entropay For Online Gambling Transactions
You'll get these benefits:
Visa-powered. Visa is one of the most trusted brands of payment methods. And it's used worldwide so you are assured that the top online casinos accept Entropay.
Easy to register. Entropay does not require a credit check, which makes the registration process fast and simple.
Secure payment method. Since it's powered by Visa, you know your transactions are done in a secure line. Plus, you don't need to give your banking details every time you deposit.
Good as cash. Because it's a debit card, you only use the money that you deposit in your Entropay account.
Convenient. You can choose from several options to fund your Entropay account. There is practically no waiting time for your deposits and withdrawals. Processing takes only a short time. And you can literally start betting real money as soon as your deposit is completed.
Controlled gambling activities. Since it's a prepaid card, you can deposit only the amount of money you wish to spend, allowing you to control how much you spend.
Get extra bonuses. As incentive, Entropay partners with several online casinos and gives out extra bonuses whenever players open an Entropay account and use it to deposit money in the partner casino.
Disadvantages Of Using Entropay For Online Gambling Transactions
Remember to watch out for:
Entropay has high service fees.
Since it's a prepaid card, you need to deposit money to it using your bank account or other payment method. With a credit card, you can directly use it deposit cash in your online casino account.
Gambling online has gained popularity over the years, as seen by the number of payment methods currently available. When it comes to online gambling, Canada is definitely one of the bigger markets.
There are many online casinos that accept Entropay. Check out our list of the best casinos that accept Entropay and sign up now to get those bonuses!