Review Of Ukash For Online Gambling
Ukash is a convenient payment method used primarily by players from the United Kingdom. It's basically a prepaid card that can be used for secure online gambling transactions.
Keep reading to learn how Canadian online gambling players can use this payment method to deposit money in your online casino accounts.
How To Open An Account
Ukash started out as a prepaid card designed to help UK customers make secure online payments. It evolved as one of the go-to payment methods of online casino players because it's super easy to use.
One of the things that attract online gambling players to Ukash is the fact you don't need to open an account (no form to fill out). All you have to do is purchase a Ukash voucher in any denomination at any of their partner stores, enter the unique 19-digit pin on the voucher at any online casino that accepts Ukash, and you can start betting real money.
What's even better is you can break your voucher in to smaller denominations by simply going to their website and creating new voucher codes. This way, you can control how much money you spend.
Top 5 Online Casinos
Casino
Bonus
Ratings
Platforms
Visit Site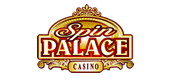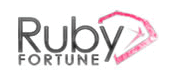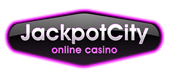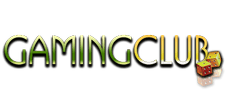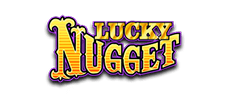 Deposits And Withdrawals
Ukash is essentially online cash. Most of the biggest companies running online casinos such as Playtech, Netent, Amaya, and Realtime Gaming accept Ukash as a deposit method. It works on a simple concept of converting your cash into a Ukash voucher. You then use your voucher for your online gambling transactions. Since it's basically cash, you can't use it to withdraw payouts.
Advantages Of Using Ukash For Online Gambling Transactions
Enjoy these benefits:
Easiest way to deposit. No need to waste your time filling out forms. Just buy the voucher, enter the code, and then voila! You can start enjoying casino gambling.
Very accessible. It's as good as cash and vouchers can be easily purchased at any of their partner stores all over Canada.
Safe and secure. Since you don't need to share your bank or credit card details to deposit, you maintain your privacy, not to mention avoid identity theft.
Free of charge. No fees are incurred when you use it to deposit in your online casino account. However, some online casinos or retailers issuing the vouchers may charge their own service fees.
No bank accounts needed. It's the perfect payment method for online gamblers who do not have bank accounts, credit cards, or debit cards.
Widely accepted. Top casinos accept Ukash, including e-wallet providers such as Neteller.
Hassle-free. You don't have to wait for deposits to be approved before you can start gambling online. As long as you have a valid, unused 19-digit code, you can start betting.
Disadvantages Of Using Ukash For Online Gambling Transactions
Watch out for:
One of the major setbacks of Ukash is that you can't use it to withdraw your winnings. You have to find another alternative payment method that accepts payout withdrawals.
Ukash has been associated with many scams in the past due to customers not treating it the same way as cash (which you should always do). Scams usually involve people giving away their voucher pin to other people or non-authorized Ukash sites.
Ukash already addressed this issue by providing guidelines on how to treat their vouchers and how to ensure their authenticity.
Ukash is a great deposit method especially for customers who are wary of giving out their personal information online. The voucher can used to purchase items online anonymously so your privacy is paramount. In terms of online gambling, Canada has many outlets where you can purchase Ukash. It's also available on their online store.
Give Ukash a try and experience how easy it is to deposit in your online gambling account.