How to Enjoy Interac Online Gambling
Playing for cash in a land-based casino is, in many ways, a very different experience to Interac online gambling. Canada natives are lucky in that they have plenty of different payment methods that they can use – after all, there's no way to visit a cashier to exchange real money for chips when you're playing in your living room – but Interac, in particular, is definitely one of the best.
Of these payment methods, it's important that you use one that's quick and safe but also reliable – the last thing you want is to find that you're unable to make deposits at gambling sites because the service is down or there's some other fault.
Stay safe on the web by using Interac
Find trustworthy online gambling (Canada) Interac sites
See why Interac is more secure for Canadians than many other deposit options
Although you certainly can use your Interac debit card, just like you would a Maestro card, at any casino that accepts it we're going to focus on their e-Transfer service instead.
Top 5 Online Casinos
Casino
Bonus
Ratings
Platforms
Visit Site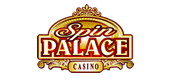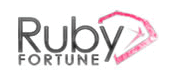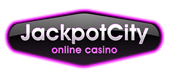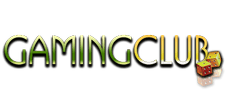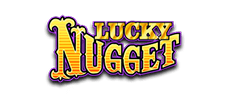 Using Interac as an Option
The main difference between using online banking to issue a payment using online banking and making an e-Transfer is that Interac acts as a link between the two. This means that it's actually Interac that pays the gambling sites, or any other site you're paying with an e-Transfer, and you pay Interac.
The process feels very similar to making a payment using your online banking account, with just a few details (such as how much money you want to send) that needs to be entered once you've selected that you want to make an online gambling Canada Interac payment.
You'll need to make sure that you're playing with an Interac online gambling site accepting Canadian players which means that the venue in question must have applied (and been approved) for an Interac merchant account. You should also know that making an e-Transfer does incur a small charge, but this fee is rarely more than a few CAD.
Why Pick Interac
Using an e-Transfer for online gambling is a good idea for several different reasons, but the most important is that it keeps your personal information under lock and key.
The way an e-Transfer works means that it's Interac, who have a reputation for being trustworthy and using bank grade protection, who see your payment details and not the gambling sites you're playing with. They then pay the site on your behalf.
We should point out that 99% of, whether or not they use Interac, online gambling (Canada and elsewhere) sites are honest and fair, and will never try to take any money without your consent. It's good to know, though, that if you are unlucky enough to stumble across the 1% of fraudulent sites out there then Interac can keep you safe.
Interac's reputation for security doesn't come at the expense of speed, with the vast majority of payments made via e-Transfer clearing instantaneously. You won't need to wait around for payments to clear, like you will with some other payment methods, before you can jump right into the real cash action.
Since Interac is only available to Canadians, it's a sure sign that those in the Great White North are welcome if they do accept it. Online gambling Canada Interac users will very rarely struggle to find sites that accept CAD or offer extra support to Canucks if they stick with sites that accept e-Transfer payments.
Find Interac Online Gambling Canada Sites
One of Interac's biggest advantages – that it's only available in Canada, and is therefore a good sign of a casino or poker site's attitudes to Canadian players – can also cause a bit of a problem for online gambling Canada Interac payment aficionados.
Because Interac is unavailable to gamblers outside of Canada, most gambling sites don't go to much effort promoting it because they know that it just doesn't apply to the vast majority of their users. While there are plenty of online gambling venues that accept Interac, it's not always immediately obvious that they do.
Thankfully, we've come up with a solution that means you don't have to do any of the hard work of seeking out these sites yourself. We've rated and reviewed tons of online gambling (Canada Interac users in mind throughout) venues based on the games they offer, how helpful their support team is and how easy it is to make a deposit/withdrawal.
As a result, you're just a couple of clicks away from finding the perfect site for you. Just select any of the sites we recommend, create an account if you don't already have one, claim your welcome bonus and get ready to make your first e-Transfer payment. You'll be playing your favourite game before you know it!