Review Of Live Dealer Casino Hold'em
Poker is the hardest game to replicate online. Most online gambling games are cheap copies of the real thing. But with the popularity of live dealer games, players can now play live dealer casino Hold'em like you're in a Vegas casino.
Live dealer casino Hold'em is the best thing that happened to poker players who want the convenience of online gambling but still want the authentic experience of playing in an actual casino. Keep reading to learn how you can get in on the game.
Live Dealer Casino Hold'em 101
Live dealer casino Hold'em is designed for playing against the casino rather than other players. A real dealer deals the cards, and then the players compete in a straight contest and the dealer's hand is played.
The game is played with a standard 52-deck of cards. Players place an Ante bet and can chip in for the AA bonus side bet. Then the players and the dealer are dealt two facedown cards from the deck.
Three of the five cards will be dealt by the dealer, and then the player can check his cards and decide whether to fold or to call and double the Ante bet placed earlier. This continues until there are a total of five cards on the board.
Top 5 Online Casinos
Casino
Bonus
Ratings
Platforms
Visit Site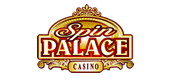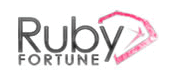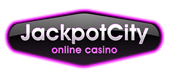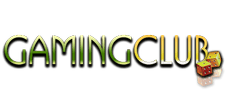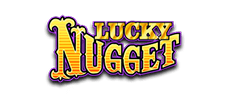 What You Need to Know
PC or Mac. A good computer is important when gambling online. You can use an iPad, iPhone, or any Android device too.
Good Internet connection. Make sure you have an excellent Internet connection that can support live streaming to avoid buffering while you're playing. Disruptive video while playing can affect your momentum.
Microphone or headset. Since it's a live dealer game, you get the chance to interact with the dealer. Some online gambling sites provide a chat for this purpose.
Everything that happens in a live dealer casino Hold'em game is streamed to your computer via a live feed as it happens. An online casino may be set in a studio or an actual casino, so you might notice other dealers and tables in the background.
Why Play Live Dealer Casino Hold'em?
Live dealer games are gaining popularity in the Canadian online gambling scene because of the added fun and excitement it gives.
Reasons you'll love online gambling:
Very easy to play. Unlike downloaded software games, live dealer games are handled by an actual person, which can guide you through the whole process. There's no complicated rules or hard to navigate website.
No download needed. As long as you have your Apple smartphone or any other mobile device, and a fast Internet connection, you can play any live dealer game you wish. No need to worry if your computer is compatible with the site's software, which is especially good news for iOS users.
Legit game play. Many players don't trust Random Number Generator (RNG) powered games and for good reason. There have been many incidents of scamming where the results are fixed in favor of the house. Live dealer games give you some control of the outcome since you're dealing with a real person.
Welcome bonus. Online casinos give out huge, and we mean huge, welcome bonuses to new players (think $5000 and up). Some even give rebates every time you deposit. It's real money that you can cash out every time you win. Weekly promos are also common to encourage players to come back.
24/7 game play. Many players try online gambling for its convenience. It also gives you the opportunity to try out top online casinos across the globe. It's like having a buffet of casinos right at your fingertips!
When it comes to online gambling, Canada offers a wide variety of choices. Some of the best online casinos in the world are found in Canada. These sites are guaranteed to give you that authentic casino gambling experience you crave. So what are you waiting for? Start playing live dealer casino Hold'em now.