Review Of eChecks For Online Gambling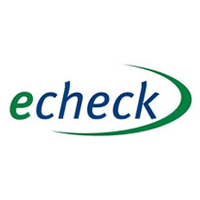 Electronic cheque or instant cheque is nothing more than a digital version of traditional paper cheques.
Canadian online gambling players who don't like to share their credit card information or bank details, and who don't want to create an e-wallet account, can use this type of payment method. Read on to learn how to use eChecks.
How Do eChecks Work?
eChecks may not be as popular as other online gambling payment methods but it comes in handy for players who only want to use their bank accounts to deposit money in online casinos.
Just like your paper cheque, eCheck is linked to your bank account through a routing number, but unlike the paper version, the funds you transfer are available almost immediately.
When you start gambling online and create an online casino account, you'll see eChecks in the payment option page listed as "bank check," "bank draft," or simply "check/cheque."
Simply click this option and further instructions from the online casino on how to issue eCheck will be given.
Top 5 Online Casinos
Casino
Bonus
Ratings
Platforms
Visit Site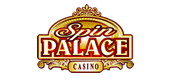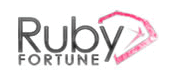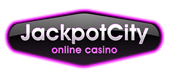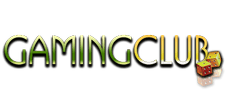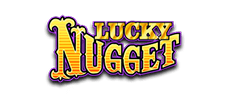 Deposits And Withdrawals
To deposit money, simply fill out the eCheck information (account number, routing number, bank name, etc.) and you'll be ready to send the transfer. Your bank will then send a digital cheque to the online casino (or their bank), and once the eCheck clears (takes hours only), the funds will appear in your online casino account.
Some online casinos allow withdrawal of cash payouts using eChecks. Check the online casino's web page to know for sure.
Advantages Of Using eCheck For Online Gambling Transactions
Enjoy these benefits:
Hassle-free. As long as you have sufficient funds in your bank account, issuing eChecks and getting approved is easy. But unlike its paper counterpart, you don't need to wait for 3 days before your cheque clears.
User-friendly. Any one who already has an existing chequing account can use eChecks.
Safe payment method. Since eCheck is linked to your bank account, your bank is the one that will "talk" to the online gambling site to ensure the transaction is legit. If the online casino's system is not 100% secure, the bank's system will decline the transaction. Furthermore, banks perform authentication, encryption, digital signature confirmation, and public key cryptography to ensure your safety.
Free of charge. No fees are incurred when you deposit using eChecks. This is very important, especially if you're a gambling fanatic who always deposit or withdraw cash on your online casino account.
Widely recognized. The best online casinos accept eChecks as a deposit method and there are some that also allow withdrawals using eChecks.
Extra bonus. Get an extra bonus whenever you use eChecks to deposit in any top online casino account. If you're new to online gambling and sign up at an eCheck casino, you might even get a welcome bonus.
Controlled gambling. Unlike credit cards where you have credit limit higher than the amount of cash you have saved, eChecks will only allow you to deposit money that you have in your bank account. This will prevent you from going overboard with gambling online.
Disadvantages Of Using eCheck For Online Gambling Transactions
Watch out for these:
You'll need a chequing account to use eChecks. Unlike other payment methods where you just create an account online, creating a chequing account is a more complicated process.
Only a few online casinos accept withdrawals using eChecks.
It may take some time for checks to be cleared since banks have strict rules when it comes to processing online transactions.
Unlike credit cards or e-wallets where you can file disputes, once you've issued an eCheck and it's cleared, it's irreversible.
In online gambling, Canada has lots of online gambling players who prefer to use eChecks. If you have an existing checking account, go ahead and try this very convenient deposit method right away.