Review Of Legal Online Gambling
When you think of online gambling, Canada is the first country that comes to mind because of their lenient rules about gambling online. Although Canada imposes some rules when it comes to land-based gambling, its stance on online gambling is maximum tolerance.
Find out exactly how the legalities of Canadian online gambling work and which legit online casinos you can choose from.
History Of Online Gambling In Canada
Canadian online gambling is allowed and regulated by each province and territory within the country. Much like in the US though, the online gambling law is still a grey area. But Canadian officials are more lax about enforcing the online gambling ban. However, there's an existing law that prohibits someone to play at a "common betting house."
Many of the online gambling casinos that operate in Canada are licensed and regulated by the Kahnawake Gaming Commission in Quebec.
Established in 1996, the commission has been licensing and regulating online gambling casinos since 1999. One of their qualifications before granting licenses is that the online casino must be located on the secure servers of Kahnawake Island.
Questions have been raised regarding the legality of the commission for a few years now, but no action has ever been taken.
Top 5 Online Casinos
Casino
Bonus
Ratings
Platforms
Visit Site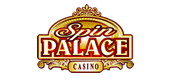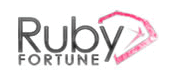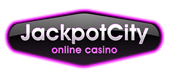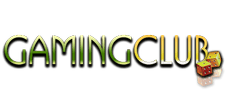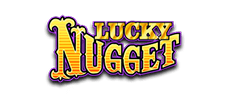 Canadian Online Gambling At Present
The popularity of casino gambling in Canada has created the Mohawk Internet Technologies. Found in Mohawk Territory of Kahnawake, it's probably the most successful data center in the world. It's known as the largest data center across the globe that hosts online gambling.
As of late, after years of planning and promises, Ontario is said to be joining Manitoba, Quebec, and the Atlantic provinces in offering provincially regulated online gambling and entertainment options.
PlayOLG.ca has been under development for about a year and a half now, and finally, over 50, 000 of Ontario Lottery and Gaming Corporation's most loyal casino gambling aficionados will get a sneak peek at the online gaming portal. They'll also give feedback before the site is rolled out to the whole province.
Onshore Vs. Offshore Casinos
It is illegal to operate an online gambling business in Canada, except to the condition mentioned above. However, there are no laws that address offshore gambling sites. In fact, most Canadians prefer to play at offshore online casinos because of the bigger bonuses and jackpots they offer.
Other advantages include:
Generous welcome bonuses and jackpot money.
Many online gambling sites to choose from.
Wide selection of games.
Government-run online gambling sites are a way for provincial governments to raise money to fund projects. The problem with these sites is that they are very restrictive and managed poorly.
And on top of this:
Hitting the jackpot is next to impossible.
You cannot bet on single games.
There are limited selections of games.
Importance Of Playing At Legal Casino Sites
Not all online casinos are created equal. And while gambling online is allowed, there are still hundreds of online casinos that operate illegally. It's important to choose where to bet real money:
Get huge bonuses. Legit casino gambling sites offer huge welcome bonuses and other types of bonuses such as match point bonus in order to attract players.
Have peace of mind. Historically, there have been no charges filed against online casino players, but there's always a first for everything. So to avoid breaking any gambling regulations, just make sure to choose a licensed online casino.
Ensure your safety. Like its land-based counterpart, there are many scams running in the online gambling world. Protect your hard earned cash from illegal operators. If the offer is too good to be true, then it probably is.