Review Of PayPal For Online Gambling
PayPal has become the default electronic payment option for people who love to shop online. But because of the brand's solid reputation, it has also become one of the go-to payment methods of online gambling players.
Until recently, PayPal was not as popular in the gambling market. Not too many players knew it could be used for gambling related transactions. But we're letting the secret out! Keep reading for tips on how to use PayPal when gambling online.
Opening A PayPal Account
Simply go to their website and open an account. Give the information needed and make sure that you have a funding source (either a bank account or credit card) to link to your PayPal account. Best of all, it's free to open a PayPal account.
One good thing about PayPal is that your financial information remains private. The receiver sees only your PayPal address (the email you used to register). How's that for maintaining your privacy?
Top 5 Online Casinos
Casino
Bonus
Ratings
Platforms
Visit Site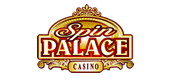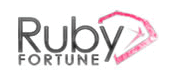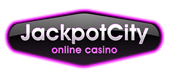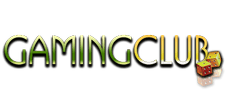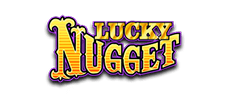 Deposits And Withdrawals
Depositing money from your PayPal to your online casino account is easy. Just choose "PayPal" in the payment option page, type the amount of cash you want to deposit, and you will be redirected to your PayPal account to complete the transaction. If you have several funding sources, you can select which source you want for each specific transaction. Sounds easy, right?
Sending money through PayPal is free and the deposit is automatically credited to your online casino account. The minimum deposit amount is between $10-$25.
Withdrawing money using your PayPal account works in virtually the same way. Just make sure that the online casino you choose allows PayPal withdrawals. Receiving money through PayPal does have a corresponding fee, depending on the amount.
Some of the best online casinos allow both deposits and withdrawals, while others only allow only one of the two. So check with your online casino before you open an account.
Advantages Of Using PayPal For Online Gambling Transactions
Enjoy these benefits:
Fast transactions. Both deposits and withdrawals take shorter processing times compared to other payment systems.
Safe and secure. PayPal has some of the best security features among e-wallets. None of your personal information is shown to the online casino when you deposit or withdraw money.
User-friendly. Creating an account is very easy. It's even easier to use PayPal as a payment method.
No fees for deposits. Payments made using PayPal are free.
Bonuses. Some top online casinos give deposit bonuses when you use PayPal. For example, Playtech online casinos normally give 15% bonus to PayPal users.
Disadvantages Of Using PayPal For Online Gambling Transactions
Remember to watch out for:
Canadian online gambling players can't use PayPal to deposit or withdraw money. PayPal is available for online gambling in these specific countries: UK, Ireland, Australia, Spain, and Germany.
PayPal charges high service fees when you use it for withdrawals. The higher the amount you withdraw, the bigger the fee.
PayPal has strict rules when it comes to supporting online gambling activities. Only a limited number of online casinos support this payment method.
Unlike credit cards, you need to open an account before you can use PayPal, which some casino gambling players find annoying.
PayPal set a limit on the amount of money you can withdraw or deposit as cash. In order to lift the limit, you need to get your bank account verified first. This may take some time and doesn't guarantee a very high limit, which is not ideal for high rollers.
Although Canada can't use PayPal for online gambling deposits or withdrawals, there are plenty of other payment methods available. Gambling online has grown in popularity over the last several years and the demand for a variety of payment methods continues to increase. So Canadian online gamblers have plenty of options. Check them out so you can start betting real money.