Review Of Banking Hub
Online gambling is becoming increasingly popular because of the convenience and accessibility it provides. So it's not surprising that more financial institutions are now offering their services to online casino gambling.
Keep reading for our review of some of the safest and most reliable payment options for Canadian online gambling players. So sit back, read, and be informed.
Credit Cards and Debit Cards
Yes, your trusty credit and debit cards are probably the easiest ways to deposit and withdraw money when gambling online. Credit cards, like your Visa or MasterCard, are popular choices because they're so widely accepted by top online casinos.
It's easy to deposit money via your credit card. All you need is your card number and the security code found on the back of your card. Aside from Visa and MasterCard, most online gambling sites accept American Express, Diners Club, and Entropay.
Entropay is a virtual Visa debit card that you can be fund via your credit card, bank account, or e-wallet. A lot of Canadian online gambling players prefer this method because of its low fees and fast processing times.
Visa can also be used to withdraw winnings (same process as deposits) when you gamble online. However, MasterCard no longer process gambling related withdrawal transactions. Deposits are usually free of charge, while a minimum fee is charged on withdrawals.
Top 5 Online Casinos
Casino
Bonus
Ratings
Platforms
Visit Site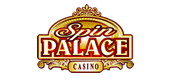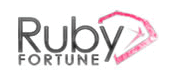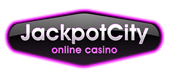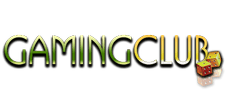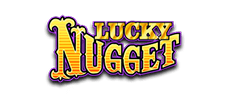 e-Wallets
e-Wallet, as the name suggests, acts as your electronic wallet. It can be funded using your bank account, credit card, or debit cards. It can also be used to deposit and withdraw payouts. It's super popular among online gambling players because of its convenience and security. You don't even need to give your bank details whenever you sign up to an online casino. Simply give your e-wallet account and you can start betting real money.
Setting up an account is also super easy. Just choose your preferred e-wallet, like Skrill, Neteller, Click2Pay, EcoCard, or Paypal, identify your funding source, and you're done!
e-Wallets control the deposit and withdrawal limits of first- time users for security reasons. If you want to lift your limits, have your account verified by providing a funding source so you can gamble more online.
The good news is processing times of e-wallet transactions are usually fast. This is especially true when you withdraw your cash payouts. So that's one less thing for online gambling players to worry about, right?
Wire Transfer
Wire transfers are one of the oldest and trusted payment methods for online gambling. If the online casino of your choice recognizes your bank account, then you can easily perform a bank transfer to deposit money to your online casino account.
This is why it's important to choose an online gambling site that's based in Canada. You won't have a problem carrying out deposit and withdrawal transactions if you choose a Canadian online casino.
It's important to note, though, that wire transfers normally have high fees. So it's the best choice for high rollers, who don't want the hassle of dealing with deposit and withdrawal limits. Withdrawals also take some time, between 2-10 days if you're lucky.
eChecks
eCheck is simply the digital version of your paper cheques. If you already have an existing chequing account, you can automatically apply for an eCheck account. Just like your paper cheque, eCheck is linked to your bank account through a routing number, but unlike its paper counterpart, you don't need to wait for clearing period.
Sending deposit is free of charge. Some online gambling casinos also accept withdrawal using your e-check account for a minimum fee.
Instadebit
When it comes to online gambling, Canada has it's own payment system called Instadebit. The nice thing about Instadebit is that it's free for both deposit and withdrawal transactions.
Getting an Instadebit account is as easy as registering for an e-wallet account, but you do need a Canadian bank account to use as your funding source.
Prepaid Cards
A prepaid card is a great payment option if you're just trying casino gambling for the first time or for those who don't want to use their bank account or debit card to pay for their online gambling transactions.
Prepaid cards, like Ukash, can be bought and used to deposit money to your online casino account.
Simply purchase a Ukash voucher (it comes in various denominations) at any of their partner stores. Then enter the unique 19-digit pin on the voucher and you can start gambling! You can even break your voucher into smaller denominations by visiting their website to create new voucher codes. And what's better? You won't be charged any additional fees when you deposit using prepaid cards.
Gambling online has never been easier and more accessible. Choose any of the payment method above and start betting at the best online casinos we've compiled. Just look for a casino that that accepts your preferred payment method and you'll be on your way.